Skyrocket Your E-commerce Success with
Customized SEO Strategies
Search engines are the gateway to most business sales and success. However, SEO for eCommerce is still a hard-fought battle. Every business in the market is certainly fighting for the first 10 ranking positions on Google's first page. But it is not as easy as it may seem! To claim your spot on the first page, you have to work hard and in smarter ways. So, if you are looking for eCommerce SEO services, then certainly you have landed at the right place. DigiMore is one of the best eCommerce SEO companies in India that offers highly tailored services to eCommerce companies.
DigiMore is an eCommerce SEO specialist with extensive experience in working with numerous brands. With our expertise, we help you to achieve decent positioning on Google with our strategic planning for your brand categories and products. We outline the plan customized as per the needs of the market and increase your brand's visibility in the target market. At DigiMore, we possess varied services to cater to businesses across industries. We also help in optimizing the current conversion rate that increases your ROI.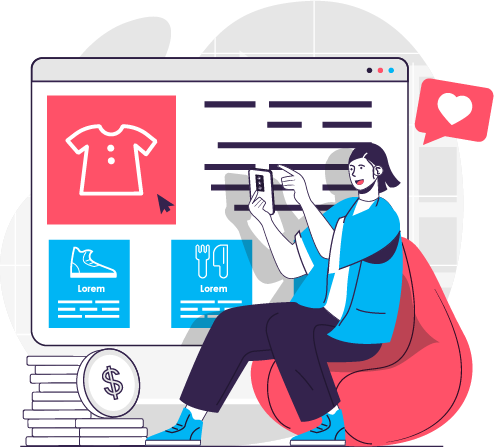 At DigiMore, we foremost begin with highlighting the execution of the set practices as per the industry to enhance the website visibility through search engine results. Our eCommerce SEO services comprise specialized SEO strategy services that help boost your website and attract more customers to your business.
Our specialized strategy service of SEO for eCommerce websites enhances the user experience of your website, whereas our explicit services would truly impact your business in the nicest ways by bringing humongous traffic to your website or business, making your business grow and earning some greater profits.
Want to grow your eCommerce business? But unable to break the ice to achieve what you desire? Well, here we are, at your service! Digimore is a one-stop solution for all your digital needs. We help you plan and strategize digital campaigns that can help to boost your organic traffic on your website.
Want to grow your eCommerce business? But unable to break the ice to achieve what you desire? Well, here we are, at your service! DigiMore is a one-stop solution for all your digital needs. We help you plan and strategize digital campaigns that can help to boost the organic traffic on your website.
Here's why we are a perfect match for all SEO needs across industries.
With our eCommerce SEO service, we strive to enhance your website return via organic channels
DigiMore applies smart SEO strategies that visibly enhance organic ranking, traffic, and conversions. 
We possess highly skilled eCommerce SEO experts that focus on eCommerce merchants.
Our in-house team of SEO writers is trained to produce blogs, write-ups, guest posts, and item descriptions that attract Google's attention. 
Having years of experience in providing SEO for eCommerce websites, we have been successful in managing eCommerce SEO services for brands and industries from different categories. With a proven track record of successful SEO results, we are proud to call our services the best SEO services in India. DigiMore also specializes in Google Shopping Campaigns. Right from web designing to Search Engine Marketing, our team possesses some trained professionals who are proficient in providing top-notch Technical SEO services.
Hence, if you have an eCommerce website, and you wish to ramp up its performance then you have landed in the right place.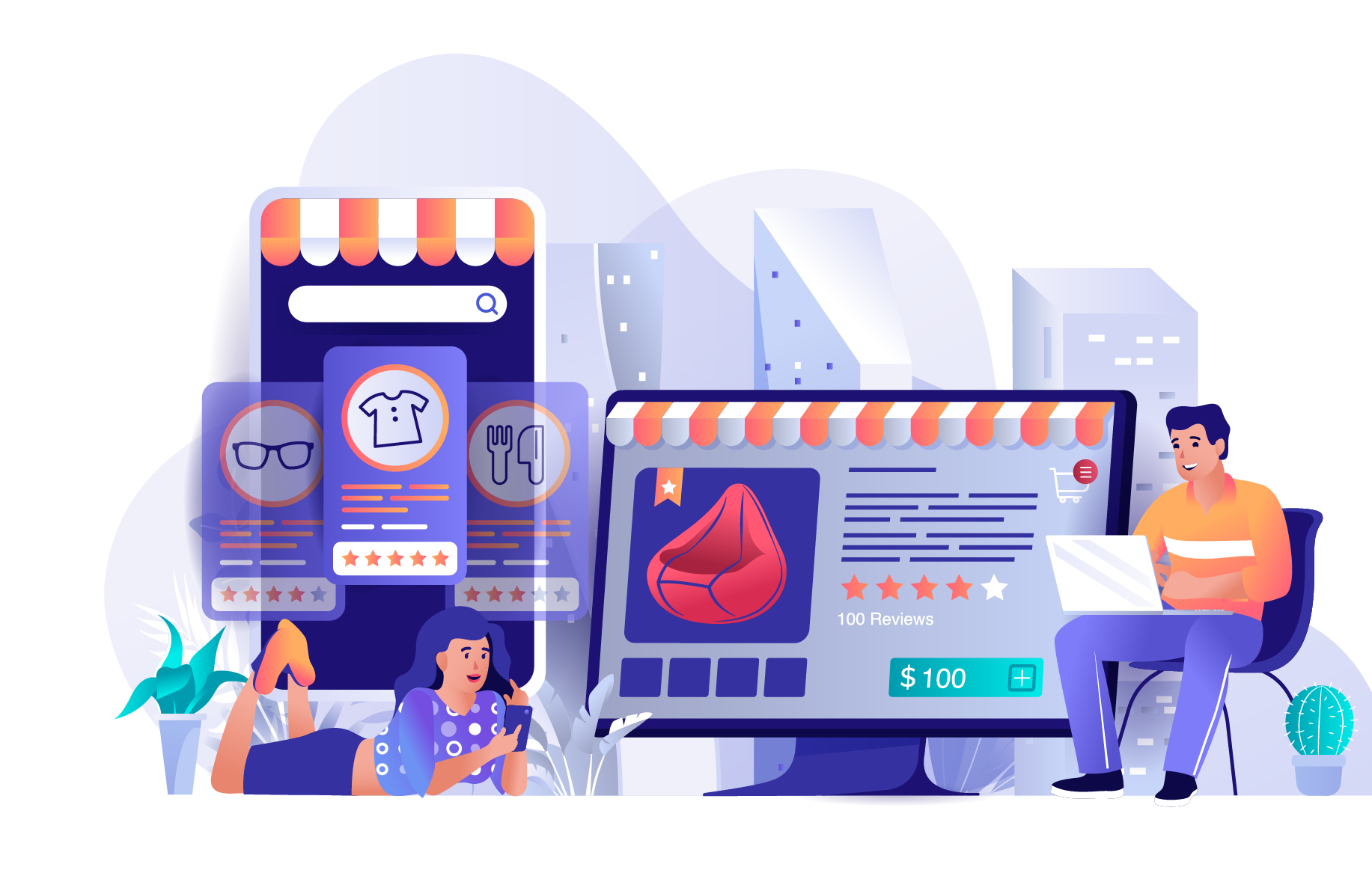 Catering SEO service for eCommerce websites while generating organic traffic, driving growth, and improving conversion rates and sales is DigiMore's forte!
As it is said, every good SEO campaign relies on a well-written content piece. So if you want Google to rank you higher, one of the best ways is to generate smart SEO content for your business. SEO friendly content creation is the best way to help you rank higher and grab the attention of your customers to their search queries. Google acknowledges new content, unique content, and informative content, and to your surprise, Google is willing to give your website higher rankings in exchange for the content.
Our rich list of eCommerce SEO Services includes: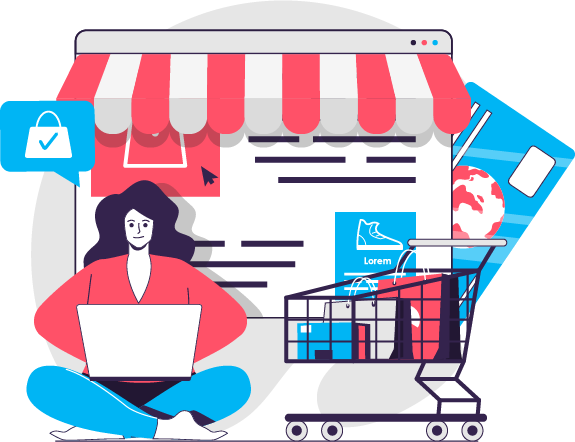 Conducting technical SEO audits
Our technical SEO audits consist of a huge list of activities such as 301 redirects, canonical check, site platform audit, and many more. Our meticulous research is the reason why we call ourselves - one of the best eCommerce SEO companies in India.

Technical SEO service
The adoption of sitemaps through search engines is now very crucial. Enhance this benefit through the use of SEO to become aware of the most particular and applicable keywords. Keep the content of all your pages defined and make every page useful to grow your journey which may cause an increase in your sales.
On-page SEO implementation
At DigiMore, we focus on implementing the best SEO On-page practices to make your eCommerce website stay more hygienic as well as user friendly.

Engaging content
Our content-driven strategy advises eCommerce brands to influence the intentions of their customers and generate unique experiences that elevate customer engagement.
Off-page SEO implementation
Our team of experts focuses on building quality and highly authoritative links to boost the DA and DR of the website and break competition rankings

Detailed reporting
Our team extracts detailed reporting of the brands every month. These reports include activity reports, traffic reports, rankings reports, plans of action, etc. These detailed reports are shared with the clients which highlight the development.
Around 93% of all online experiences begin with search engine
Almost 90% of the buyers research the product and seller before buying it. 
Nearly 75% of the buyers never scroll past the first ranking page on Google search.
Experience and expertise work wonders in taking your business to reach new heights.
Amazon Suggests can give you exact targeted keywords.
Interested In
A Free Consultation Call?