DigiMore is an innovative web designing and development agency that creates effective and efficient websites that captures your brand to grow more conversions seamlessly.
As you know to establish a strong online presence in today's digital landscape is critical for sustainability. We are a promising website development company in Mumbai to establish a strong web presence for Startups, SMEs, and Large Scale businesses in this complexed digital space.
At DigiMore, we value your opinions and feedback along with your time and money. We do not just commit anything and set unrealistic expectations and make false promises to entice you and waste your money. We take complete ownership and responsibility for our commitments assured before the onboarding process. We always set a ground in order to build a healthy and long lasting relationship with our clients.
We are digital mores and we have a tendency to deliver more than expected. We are an end-to-end solution provider and we possess all the requisite skills, talent, resources and competences to take up any kind of web development project. Unlike other agencies, we respect the deadlines and take them seriously. We not only deliver direct clients but are also an extended hand for several agencies based in India and outside the country as we have established a strong B2B network and they appreciate our work and cost very much.
If you are in your enquiry mode and are looking for proposals from multiple vendors, you shall definitely feel the difference at the initial stage itself as we don't just sell packages. We ask you several questions pertaining to your business as we have a tailored approach for each and every project. We allocate a team to create your website project wherein everyone specializes in their specific roles like servicing, designing, and development.
Also if you have an existing website and are looking to retouch, remodel or revamp your website – DigiMore is the most preferred agency. We are a one stop solution for all your digital needs.

Web Development & Design Company
Mumbai
DigiMore, a fast growing web development company in Mumbai, helps businesses to establish a brand voice online with a full range of Digital Marketing Services. It includes logo design, website design, search engine optimization, content marketing, etc. DigiMore has an extensive work folio. We have catered our services to numerous companies which includes small, medium and large scale businesses to accelerate growth in the online world.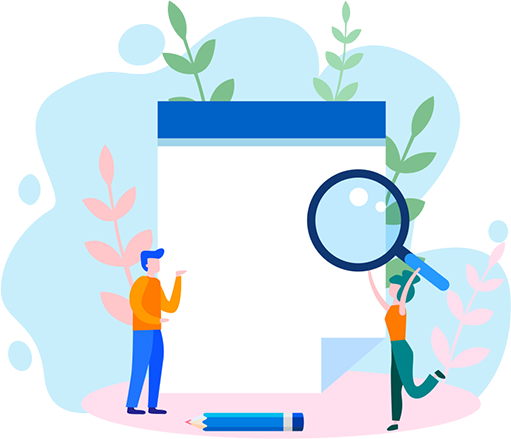 Your website will have a super friendly dashboard from which you can add/edit/delete any sort of content, images and videos in any webpage.
Your website will have a lead form integrated from which you can collec information like Name, Email, Contact, Message, etc. The information can be directly received to your assigned email id once the visitors fill ups the form.
We shall hyperlink all the contact numbers mentioned on the website to give an option to dial directly when the site is accessed via cell phone.
We shall incorporate CTA buttons on the prime areas (most likely to be clicked) of the website for better conversion rate.
Your website will have Google Analytics code which will help in tracking and analysing the traffic of your website. It also helps you to measure your advertising ROI.
Your website will have a blog integrated where you can post blogs, news and articles related to the products or services and share with your audiences.
All URLs of your website will be SEO friendly and clean as per the guidelines set by Google and SEO experts.
 We shall integrate Social Media Buttons for Facebook, Instagram, LinkedIn, Twitter, etc. to give access to your audiences towards your social media channels.
Your website will be completely mobile friendly. It will open smoothly in smartphones and tabs and compatible with almost all latest browsers.
We shall set up an automatic response email responder that is generated by a software program for incoming enquiries / messages so as to create a brand impact on your audiences.
We shall integrate quick links in order to enhance and enrich the user engagement and interaction
We shall integrate side links which might boost the chances of cross selling opportunities.
Your website will have breadcrumbs which is a type of secondary navigation scheme that reveals the user's location in a website.
We shall showcase your company's certificates to portray your the credibility to your target audiences.
We shall integrate newsletters subscription module in order to collect the email id of your users and expand your audience base.
We shall integrate Google Map (GMB) of your business address on the contact pages of your website so that the audience can locate your business and navigate at ease.
 This button integration will help the audiences to navigate at ease and quickly go on the top menus without using the scroll button.
If your audience are present in more than one country, we shall integrate Google Multi-Language Selector plugin in order to change the content language for your multilingual audiences.
" I have been working with DigiMore since a couple of years and I must say my experience has been superb. It's a team of young and dynamic professionals. Always focused and dedicated to any assigned tasks. The best of all is their approach and way to look at things. I have surely Grown more with DigiMore "
Akash Agarwal
Owner, Plaza Electronics
" DigiMore created a wonderful ecommerce store for us and is also helping us with their SEO expertise and getting our desired keywords on the top pages of Google. "
Dhiren Nagda
Owner, Je-Mech Engineers
Interested To
Get Our Featured Service
Would you like to read?
Our Recent
Blogs