Bringing Your Online Vision to Life:
Professional Website Designing Services
In today's digital age, establishing a strong online presence is paramount for any business. Your website serves as the virtual face of your brand, making it crucial to capture the attention of your target audience and leave a lasting impression. We are an innovative web development agency that creates effective and efficient websites that help your brand to look more professional and promising in front of your audiences. With our expertise and technical know-how, we can transform your ideas into stunning and functional websites that align perfectly with your brand identity.
We are a promising website development company in Mumbai to establish a strong web presence for Startups, SMEs, and Large Scale businesses in this complex digital space. At DigiMore, we value your opinions and feedback along with your time and money. We take complete ownership and responsibility for our commitments assured before the onboarding process. We always set a ground in order to build healthy and long lasting relationships with our clients.
Choosing a right agency for your website development project is pretty crucial for your online success. With our expertise, tailored made solutions, cutting-edge technology, mobile first approach, timebound efforts, and constant support, we are confident that we are an ideal choice for bringing your website vision to life. We not only deliver to direct clients but are also an extended hand for several digital marketing agencies on a global level as they outsource their work to us on a white label partnership. If you are in your enquiry mode and are looking for proposals from multiple vendors, you shall definitely feel the difference at the initial stage itself as we don't just sell packages. We ask you several questions pertaining to your business as we have a tailored approach for each and every project. We allocate a team to create your website project wherein everyone specializes in their specific roles like servicing, designing, and development.

Unleashing the Website's
Robust Features
Your website would be developed with the latest technologies which are mobile friendly. It will open smoothly on the smartphones, tabs and it would be compatible with all the latest browsers.
All URLs of your website will be clean and SEO friendly as per the guidelines set by Google and SEO experts.
Your website will have a lead form integrated from which we can collect information like Name, Email, Contact, Message, etc. This information can be directly received to your assigned email address.
We shall incorporate CTA buttons on the prime spots of your website which are most likely to be clicked for better conversions.
We shall hyperlink all the email ids and contact numbers mentioned on the website to give an option to mail / dial directly when the site is accessed via mobile phone.
We shall integrate Social Media Buttons for Facebook, Instagram, LinkedIn, Twitter, etc. to give access to your audiences towards your social media channels.
We shall set up a Google Analytics account and integrate the code on your website which will help in tracking and analyzing the traffic of your website.
Your website will have a blog integrated where you can post blogs, news and articles related to the products or services and share with your audiences.
We shall integrate Google Map (GMB) of your business address on the contact us page of your website so that the audience can locate your business and navigate at ease.
Your website will have breadcrumbs which is a type of secondary navigation scheme that reveals the user's location on a website.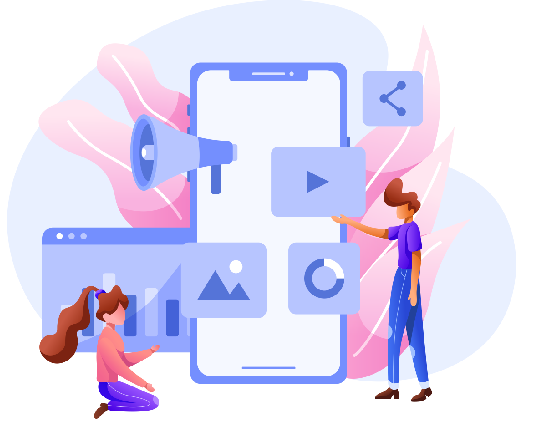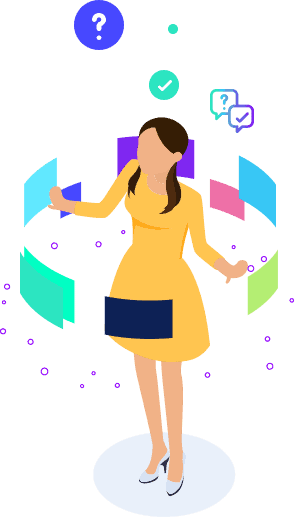 Take the next step and Start your journey today
Would you like to read?
Our Recent
Blogs