Paid Marketing-
How to make your brand bloom and attract visitors
Paid marketing, commonly known as digital advertising, refers to any strategy or plan in which a brand targets capable clients based on their interests, purpose or previous interactions with the brand. It is one of the quickest ways to assist potential clients to discover your services, products and offerings. It is useful for catching the attention of visitors having similar interests to your website and convert those into capable consumers. Using the right search tools, paid marketing has achieved maximum benefits. It is cost-effective and brings success. Paid advertising and marketing can generate suitable traffic and conversions regularly. If the paid marketing strategies are utilized deliberately and effectively, it will help your enterprise to bloom and grow. The pay per click search ads will genuinely generate income more than the costs for the ads. Drive successful campaigns and instantly jack up traffic on your online website.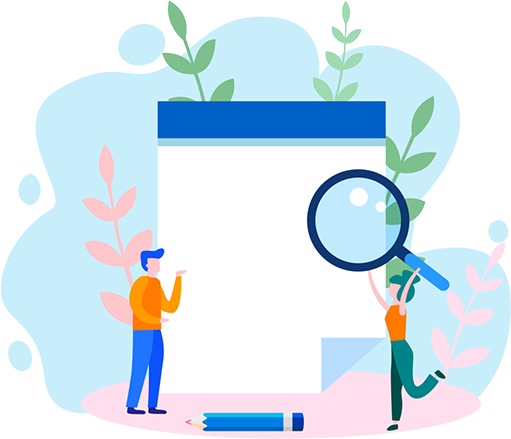 DigiMore provides
Paid Marketing services like:
Search Advertising
Get in the front of customers whilst they are searching for agencies like yours. Search marketing is one of the maximum important channels of paid advertising. DigiMore helps you to set online commercials on net pages that show results from search engine queries with the help of Search advertising. We place different advertisements on net pages with diverse published content.
Display Advertising
Digital advertising and marketing is the practice of promoting content to users via diverse online and virtual channels. Using display advertising, DigiMore focuses on a centred, facts-driven advertising strategy for achieving clients. We aim to help you to create communication to put it on the market and promote your product and/or service. We assist you to offer contextual value to the visitors.

Remarketing
Remarketing is a technique used to connect with your audience that previously interacted and were interested in your products displayed on your website. DigiMore creates personalised advertisement campaigns for your previous site visitors or customers so that they see your advertisements when they browse other websites on Google. We assist you to increase your brand awareness or remind the ones that previously interacted with your website to make a purchase.
Product listing ads
Product Listing ads are advertisements that display greater distinctive details to customers. DigiMore aims to give consumers get access to the whole list of products. We run ad campaigns that appear whilst a user uses a search engine to look for a product. PLAs are beneficial for online sellers who need to advertise precise products.

Retargeting
Retargeting is a noticeably effective e-trade advertising strategy that turns window shoppers into paying customers through serving ads to those who have shown interest. The usage of the retargeting technique DigiMore allows you to keep your brand in front of your capacity clients when they have left your internet site. It persuades them to rethink your offer when they want it.
Reporting PPC Performance
Our team constantly optimizes keyword campaigns to force greater conversions via minimum investments. We maintain your campaign spends and upgrade with transparent and insightful reports. We provide a custom online dashboard to you for accessing your PPC advertising campaign statistics and reviewing the same at your convenience.
Why DigiMore for Paid Marketing Service?
DigiMore is a Google Adwords management company and PPC management company. We always purpose and aims to grow our customer's virtual sales by way of practising the quality of PPC services in India. DigiMore aims to have a pristine clear understanding of your brand values and objectives. We also provide google AdWords management services.
Easy CRM tools
Good and clear communication in customer relationships is an essential aspect. It makes it simpler to manage day-to-day client interactions. With PPC services, we provide regular updates to facilitate easy information sharing and task management.
Dedicated project manager
We provide a dedicated project manager that will manage and help you through your project from beginning to end. They play a critical position in improving the overall performance of the team. They ensure that everybody knows their roles and obligations, and the goals of the project.
Increase your ROI
DigiMore will assist you to rev up your ROI via spotting distractions and executing differently to improve your product sales. Your ROI depends on how you create, strategize and implement your strategy. From planning to making important decisions, your group can decrease charges, increase income and unfold brand consciousness.
Strategic keyword recommendations
Our team will recommend applicable and relevant keywords to help your website rank above your competitors on Google. The right keywords can get your advert in front of the proper clients. Your key phrases need to fit the terms of your business and should capture the interest and intent of the searcher.

PPC Copywriting
Creating a conversation with your target market makes them feel important. It creates the experience that your enterprise is personable. For the fulfilment of a small business, PPC is a vital component and a critical element of online advertising and marketing. Commercials with better content material revel in greater benefits.
Regular tracking of the performance
While we track we are able to recognition upon essential things that we want to do for you to circulate in the right direction. Monitoring makes our goal-placing less complicated by way of breaking big duties into smaller steps that make us easy to work. It results in consistent learning and effectiveness of the project.
Paid Marketing: The process at DigiMore
Keyword research is the procedure of locating and analyzing search phrases that people enter into search engines like google. Without understanding what keywords you should be focused on, how are you going to effectively optimize your internet site, goal terms for link constructing, or recognise what content material to broaden in your target audience? Keyword research entails arising with new keyword thoughts. It includes reading, comparing, and prioritizing the first-rate keyword opportunities for your website.
Whether you're selling a specific product or advertising and marketing your business, your pay per click (PPC) ads have to spotlight the capabilities of something you're promoting. This might be the particular selling proposition of your provider or a selected function of a brand new product. Small modifications could make a massive distinction in the effectiveness of your PPC ads.
A landing page is an exceptional way to increase traffic, improve your SEO and build your business. Optimizing a landing web page guarantees you the highest viable conversion rate from the visitors who arrive at that page. Landing web page optimization allows you to decrease your consumer acquisitions costs, gather extra customers, and maximize the price of your advert spend.
Studying your competitors performs a crucial role in shaping your brand's techniques and plans. The purpose of a competitor evaluation is to understand your competitors' strengths and weaknesses in comparison to your own and to find a gap within the marketplace. Competitor analysis is critical because: it will help you to recognize how you may strategize your enterprise method.
The sales structure and funnel of an enterprise are some of the most important tactics for the success of a business. Campaign control is a scope of activities centred around making plans, execution, monitoring, and analysis of an advertising initiative. Advertising campaigns get potential customers having similar interests in your products or services.
Monitoring your conversions is very essential for your business. DigiMore understands that conversions are a massive advantage for your brand. Conversion tracking may help you find out how much does a conversion charge you in each marketing campaign. By also defining an economic amount as a conversion cost to your conversion campaign, you may constantly measure and enhance the return on investment.
Pay Per Click (PPC) marketing is an online advertising model that lets marketers pay best while their advert is clicked by a web consumer.
If done correctly and promptly, PPC can without delay bring about leads and conversions for your business. It typically calls for a minimum of three months to work. The preliminary months functions as a training duration for your ad campaign, providing you with valuable data that you can use to enhance your marketing campaign's basic overall performance.
PPC advertising is cost-effective and increases sales. It drives more people towards your website. It will give you immediate results and help you increase your ROI. It contributes to your brand goals and objectives.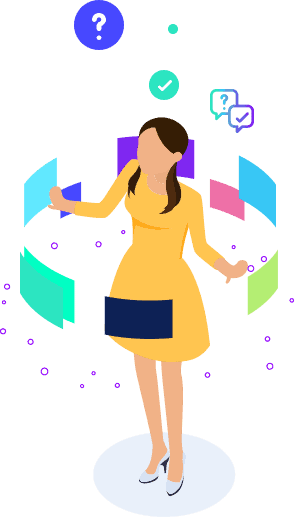 Interested To
Get Our Featured Service
Would you like to read?
Our Recent
Blogs