Looking to scale your
Agency's Business?
White labeling is nothing but outsourcing the SEO requirements of your clients to an expert team who can help your agency with white label SEO reseller programs along with customizations. It lets you supply exceptional content material and showcase an extended ROI. "White Label" signifies that all outsourced SEO services are re-brandable to allow your business to sell them as your own service. We provide aid to your digital advertising and marketing, SEO business enterprise, or consultancy with our cost effective search engine optimization packages. Get the talented resources you need without including new in-house employees and provide clients with ongoing Onpage, Link building, Blogger Outreach, Offpage, Technical SEO, Local listings, and Analytical SEO reports. We'll help your client's business grow, so you can hold your clients.
Trusted by
30+ Digital Agencies & 150+ Businesses Globally 
If SEO is not your area of expertise, but your customers demand for it, don't directly hire an in house SEO team. With our affordable SEO reseller services, allow DigiMore to help with complete end-to-end white label offerings so you can be laser-centered on what you do perfectly at the same time as we do what we do best!
We provide all Digital Marketing Solutions
DigiMore is a White Label SEO Agency in India that provides its partners with distinctive service packages to pick from. The growth of any brand is dependent on the applied SEO strategy. Our team of SEO experts is constantly updated with the latest algorithms and Google updates which enables them to outrank the brand's competition. Apart from SEO reseller services, we also have expertise in other Digital Areas like Web Designing and Social Media
We are a team of reliable support staff
Customer satisfaction is our first motive and therefore, you won't have to wait for days to hear back from us. We believe that reliability means showing people that we can be depended upon. Our team has the right talent units and strategic approach to accomplish the organizational goals in an optimum manner. Our team includes thinkers, advertising strategists, and creative minds to fulfill numerous goals. DigiMore is a team that is passionate towards Agency Partners success.
We provide highly engaging content
For SEO, content is essential for keyword scores. Content bridges the distance between a user looking for something and your brand presenting an identical service/ product. Engaging content advertising can assist the growth of your business. Building brand awareness is an important part of increasing your presence online. Our team at DigiMore creates numerous written and visual content to offer precise insights that may be valuable to their target audiences.
White Label SEO Outsourcing for Agencies: The Process
Project Scoping
Constructing the strategic plan which is essential for your client's site. Allocating deliverables as per the scope and assigned budget.
Roadmap Discussion
A meeting will be scheduled between the team and the Agency Partner. We believe that a meeting & communication sets the path to success

Frequent Updates
We just don't send Monthly Performance Reports. We keep our Agency Partners updated at each level of the SEO campaign. This helps in the smooth flow of any project.
White Label Reporting
To keep you hassle free, we prepare the report as per your brand guidelines. The report is informative and also includes the next plan of action
Keywords Research
The cause of keyword research is to find words and terms that users are searching for on Google and other important search engines. These phrases are associated with the products on your web page. Key phrases have an increasing awareness of what the user is looking for.

Content Writing
Content is the king and will be a king forever. Be it web content, social media copy, content for the product brochure, or anything - you cannot compromise on the quality of your content as it will directly impact your brand positioning. We have a pool of content specialists who can produce quality content at assigned timelines.
Link Building
Link building is the procedure of getting different websites to link back to your internet site. Inside the discipline of SEO, link building describes actions aimed toward increasing the number of hyperlinks to a website to increase the ranking of that web page or website.
Paid Marketing
If you want your website to directly rank on the primary web page of Google from day one, then paid marketing enables you to focus on relevant keywords and convey high pleasant traffic on your website without the time funding SEO involved.
Local SEO
Local SEO permits you to put vital information about your business and brand values online. Similarly, you can highlight and promote the form of services or products you offer on your internet site through the use of SEO strategies.
On-page optimization
On-page SEO enables search engines to analyze your internet site and the content linked to it so that it can identify if a searcher's query is applicable to your website online. It helps to deliver search results that meet that consumer's needs.
We offer end-to-end digital marketing services which include SEO, Social Media, PPC, Web Designing, etc. We also cater to very specific requirements like Link Building, Onpage Consulting, and Analytical Consultation.
This is one of the most common and curious questions in many minds and the response is an indication of any agency's honesty. You must know that Google clearly said no one can guarantee a No. 1 ranking on their search engine. It is because Google's search algorithms are always changing and evolving. Also, no one precisely knows the formula for ranking first on Google except for the search giant itself. If any agency commits you to rank to the client's website first on Google, you should consider looking elsewhere. It's either they are looking to take advantage of you, or they are using SEO strategies that could result in a Google penalty. Truth to be told, we are one of the best white label SEO companies in India.
White Label Partnership lets you scale up your operations to fulfill the growing needs of your customers and scale up your revenue. DigiMore is one of the top SEO outsourcing companies in Mumbai that will fulfill your ever-growing requirements and allow you to stay focused on your expertise.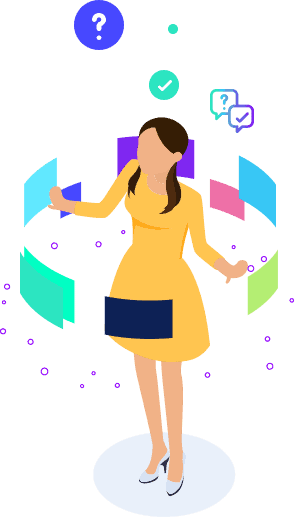 Interested To
Get Our Featured Service
Would you like to read?
Our Recent
Blogs